Welcome our new Ambassadors

Melissa Shortman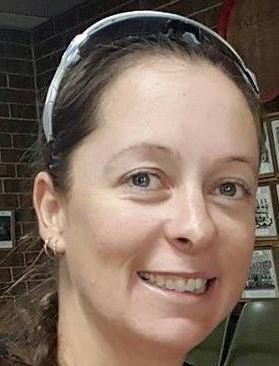 ​Please Welcome Ms Melissa Shortman, one of our new Ambassadors who will represent the Foundation in 2018.

Melissa was born with a Cleft lip and Palate that required numerous surgeries and visits to surgeons and specialists. The first surgery was when

Melissa was 3months old and culminated with the last operation when Melissa was 24.

In 2013 Melissa met Olympic, Commonwealth and Track Cycling World Champion Cyclist and multi Gold medallist, Anna Meares at the Step Into Life Ball.


As a consequence of meeting Anna, Melissa's love for cycling was fuelled and Melissa signed up for the full set of the 5 Bicycle SA Grand Slam series of rides and
other community rides such as Ride Like Crazy.

One of Melissa's mantras is: "whilst I may not be the
fastest competitor, I have the spirit, will power, courage and determination to finish and to inspire others so that they can achieve anything".

Eran Boyd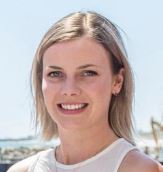 ​Join us in welcoming Ms Eran Boyd one of two new Ambassadors who will represent the Foundation in 2018.

Eran Boyd is an apprentice Jockey who has been racing professionally since 2012. To date she has ridden 129 winners across 5 different states of Australia despite having a total of 18 months out of the saddle due to injuries.

Eran tennacity has seen her overcome numerous recent surgeries has seen her return to racing with a first up win at Strathalbyn recently. There is no doubt that Eran will bring with her a new demographic of followers and assist in sharing the good work undertaken by the AMCFU and the Foundation

We look forward to working with you.

Rotary Visit

​We had the pleasure of hosting members of the Rotary Club of Victor Harbor, who recently called in to our office for morning tea.

Secretary, Mr David Elliot called in with some of the members who had helped a young patient with Apert's Syndrome, Xiang Guan CHONG to travel fom Malaysia to Australia.

Mr Chong was accompanied to Australia by his mother and underwent surgery on November 13 .

Thank you for sharing morning tea with us and bringing us up to date as to how Rotary has helped change the life of this wonderful young man.

We wish Xiang Guan a speedy recovery.


Overseas News

​Mr Walter Flapper and Nurse Cathy Cross, recently completed a visit to Bali to participate in a sharing knowledge Seminar

Our overseas patients look forward to the visits from our Australian based Doctors & Staff and always appreciate the opportunity to exchange ideas & knowledge

Public relations officer Shinta Kumala, kindly sent these photos through for us all to enjoy.